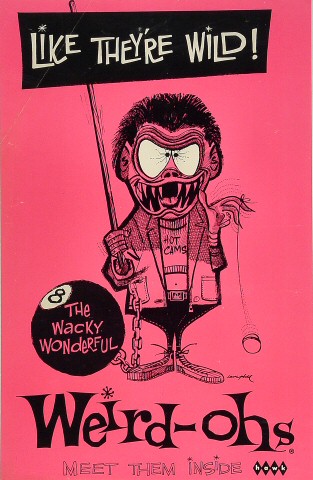 Howdy, folks!
You've got a couple of options for the next three days.
SUNDAY!
If you're not staying home to watch Mad Men you should probably head over to Bruar Falls to check out The Above, The Anabolics, and The Mess Around.  I don't know the door time or the cost of this show.  Do you?  Who gives a fuck.  Just go over there.
If you're in the mood for a DJ night you can stroll over to Union Pool for Andy and Dave's night!  They play all kinds of good shit!  Sometimes people dance, sometimes they don't.
Over at Manhattan Inn they've got their Soul Sundays.  I haven't heard who's doing it this week.  It could be good, it could be crap.  But it's free entry, they have some good drinks, and it's a comfortable atmosphere.
MONDAY!
Head on down to Cake Shop for a big ol' show.  You've got LoveStruck, Les Sans Culottes, The Pleasure Kills, and The Sugar Stems.  It's a mix of different kinds of music.  It's all worth listening to.
Or go to Botanica the DJ night Spindletop Soul-Jazz.  It's supposed to be cool, I haven't gone to this night yet.  I can't tell you if it's good or not.  If you're in the area, stop by.  If not, then don't.
TUESDAY!
Go to Matchless for Hot Dog!  DJs Mary-Clancey, Night Own, and Jess will be playing really good shit.  It's two-for-one drinks.  Also, a little known fact, Tuesday nights at Matchless is the jackpot if you're a dude trying to bone a desperate chick.  The place is full of chicks and as the night goes on you see them leave one by one with a new dude each week.  True story.  Wear condoms.
Charles
Tags:
anabolics
,
botanica
,
bruar falls
,
cake shop
,
les sans culottes
,
LoveStruck
,
manhattan inn
,
the above
,
The Mess Around
,
the pleasure kills
,
the sugar stems
,
union pool